Here is the link to our Go Fund Me Campaign
My name is Ian Benouis.  I am a West Point graduate, former US Army Officer, former Blackhawk helicopter pilot and combat veteran who deployed to Panama for Operation Just Cause.
I have been healing myself of sexual trauma and other trauma with sacred plants and other spiritual practices over the past 25 years.  I was a pharmaceutical representative for Pfizer when I got out the Army when that industry launched the SSRI's and syntheic opiods we first came to love and now hate.
Many of you know that combat veterans returning from Iraq and Afghanistan have returned home but are still fighting the war to reintegrate in to society.   They were deployed overseas but in many ways have never fully returned.
They are suffering from Post Traumatic Stress Disorder (PTSD), along with in many cases Traumatic Brain Injury (TBI) and pain and loss of properly bodily function including even loss of limbs or organs.
After returning from war they are not provided with sufficient reintegration therapy or modalities.  Instead they are prescribed opioid painkillers, along with a brutally punishing cocktail of psychotropic drugs for depression, anxiety, insomnia, nightmares, flashbacks, hyperarousal, hypervigilance, anger, self-destructive behavior, mood swings, and more.
There are only two drugs actually approved by the FDA for PTSD and still those have limited effectiveness.  All other drugs being prescribed are off label which means that they have not been tested for safety or effectiveness for PTSD treatment.
The bigger issue is that all of these drugs are highly addictive and all have side effects of suicide and suicidal thoughts.  Many soldiers come back with PTSD and then end up seeking solace in alcohol, food, extremely high risk activities and combined with the cocktail of medications they are prescribed (some are on over 30 different drugs) they eventually attempt to kill themselves.  At least 22 a day are successful.  The actual number is much higher probably around 60 since the number is significantly under counted.
Those who are fortunate find cannabis as soldiers have done throughout recorded history and it saves their lives by giving them immediate relief from their symptoms.  However, these first wave of survivors from the zombie pharmaceuticals have discovered that although cannabis is a safe and effective maintenance drug for PTSD, it doesn't regularly solve for the condition because it is not dealing with the ultimate source of the condition – the underlying trauma.  For that I believe that the only real solution for those who are called to them are the sacred plant medicines.
I am taking 9 veterans suffering from military service-related trauma to Tarapto, Peru from May 1-10 for a 10-day jungle master plant diet.  We will be working with 3 shamans who are brothers and third generation Shipibo plant medicine healers working in a living tradition that has been continuing for thousands of years.
Carlos Llerena Chavez is the youngest of his 3 shaman brothers and has two older brothers Alberto and Juan.   Carlos was called to this work when he was 14.  He began apprenticing at 15 for 5 years and has been practicing this healing as a Maestro for the past 17 years.  Together he and his 2 brothers have over 70 years of experience as Maestro (Master) shamans.
Carlos offered this mission to me and I accepted his call.  This operation is being supported by Veterans for Entheogenic Therapy  (VET) and Weed for Warriors Project .   Ryan LeCompte from VET took himself and 4 veterans down to Peru in 2014 and was featured on CNN's My Life with Lisa Ling: Jungle Medicine .  You can see the work of the veterans in this movement to end the Drug War and bring healing to veterans in the recently released episode Stoned Vets  on Viceland on the series Weediquette and on CNN's Weed 3  with Sanjay Gupta featuring Sean Kiernan.
The $25,000 covers all expenses for the 10 veterans including plane fare.  We will depart to Peru on April 28 and return on May 13th.  We need to have all the funds collected before we return to the US so we have a little less than a month to make this happen.  If we collect more than $25,000, those funds will be reinvested for the next iteration of 10 veterans.  Carlos is doing this work and building out his own retreat center so that we can have a permanent facility to treat as many veterans as we can at least 10 at a time.
Additionally right before we go to Peru I will be attending Crossroads Ibogaine Treatment Center in Mexico to participate in their 3 day psychospiritual iboga treatment where I will take ibogaine and 5 Meo-DMT (Sonoran Desert Toad venom).  I have been invited to participate in their program so that I can test it out for veterans.  The center has been given a donation to treat veterans and I've volunteered to be a veteran plant medicine test pilot.  I will be doing a whole day of cognitive testing and brain scans on either end of the therapy.  Ibogaine is critical to saving veterans lives because all the psychotropic and opiate drugs are contraindicated for ayahuasca. Veterans, who for whatever reasons are still on these medications, have far less contraindication issues with ibogaine, which treats not only trauma like ayahuasca but also treats addiction.  So they can get the trauma release along with the biochemical reset of their cravings and have the best chance to stay off the medications, which are otherwise an eventual and inevitable death sentence.
We have a filmmaker to record the veterans experience, Charles Shaw with Nomad Cinema.  Charles Shaw is an award-winning journalist, editor, author of the critically-acclaimed memoir, Exile Nation: Drugs, Prisons, Politics & Spirituality (2012, Counterpoint/Soft Skull Press), and Director of the documentary films, The Exile Nation Project: An Oral History of the War on Drugs & The American Criminal Justice System (2011), The Plastic People (2013), Visurreality (2013) and WHITE PANTHER (2013).  He is currently in post-production on "AT HOME in the DARK," a three-part documentary series on Trauma and PTSD.
Everyone says that they support the troops.  This is your chance to put your money where your mouth is.  In my tradition it is said that if a person saves the live of one person, it is as if they saved the life of all humanity.  This is your chance for even a contribution of $22 to save a soldier's life and allow them to permanently end the war in their soul.  Jesus said, "Blessed are the peacemakers, for they will be called the children of God."  This is your chance to be a peacemaker and help turn a war fighter in to a peacemaker.
I finish with the words of Thich Nhat Hanh, "Veterans are the light at the tip of the candle, illuminating the way for the whole nation.  If veterans can achieve awareness, transformation, understanding and peace, they can share with the rest of society the realities of war.  And they can teach us how to make peace with ourselves and each other, so we never have to use violence to resolve conflicts again."
I want to personally thank each and every one of you who donates to this noble cause and shares this with as many people as possible.
Aho, Ian Benouis
Participants
Ian Benouis, US Army, 1986-1990, Republic of Panama, Operation Just Cause.  Ian on left with fellow veterans Jose Martinez and Chef Nugs.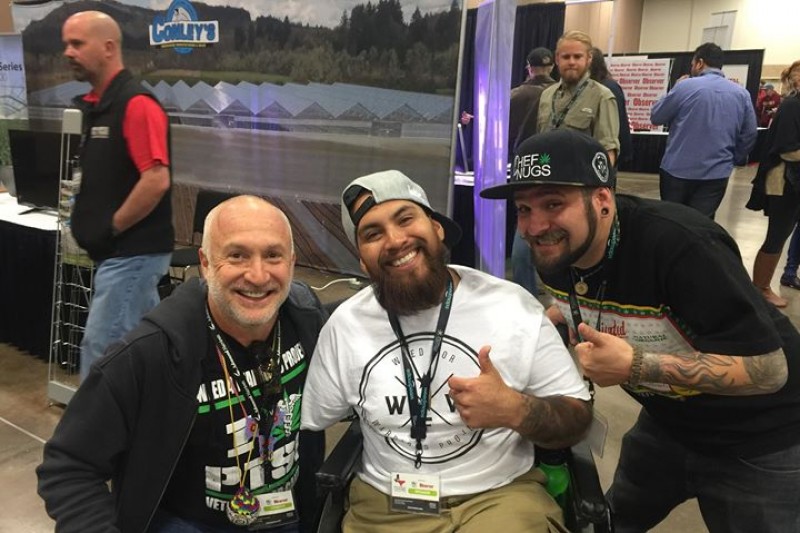 Jeremiah Looney, US Army, 2002-2007, Iraq, Operation Iraqi Freedom (twice).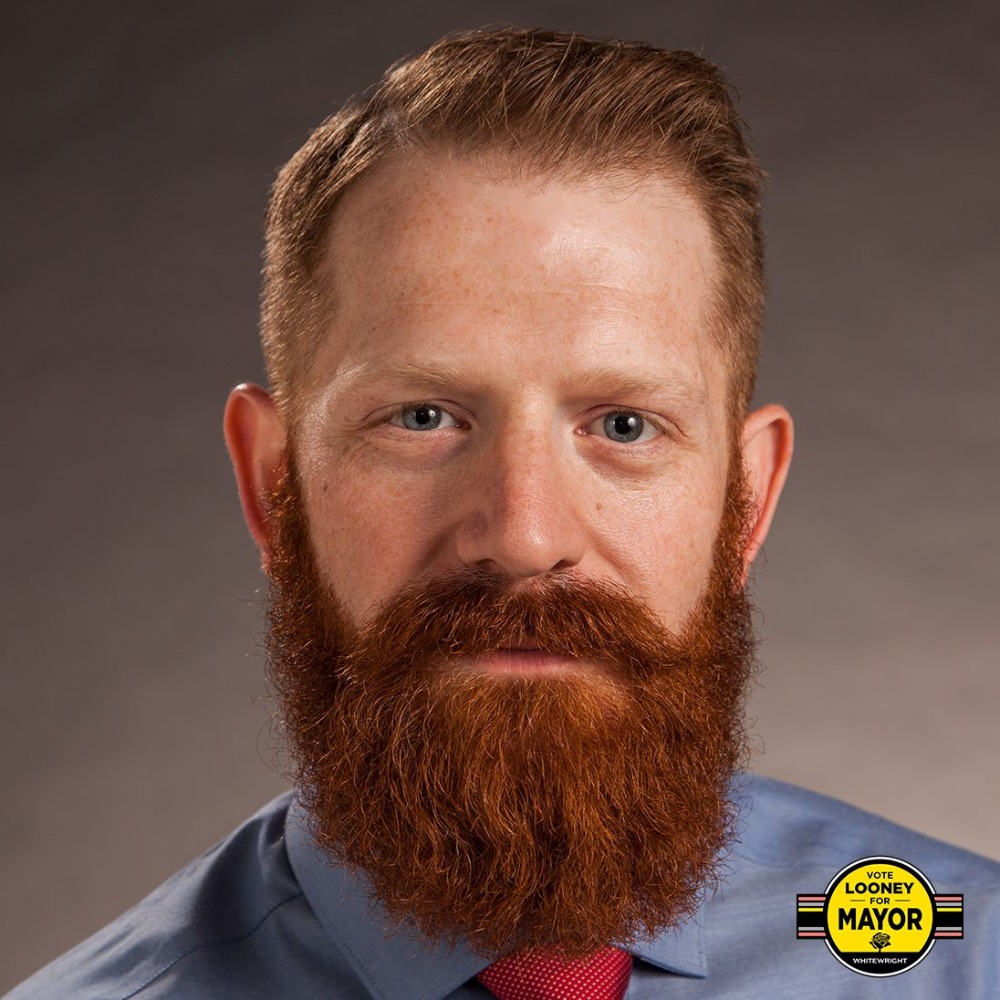 Matt Kahl, US Army, US Army, 2007-2011, Afghanistan, Operation Enduring Freedom (twice) ) Matt on left with fellow veteran Michael Cooley.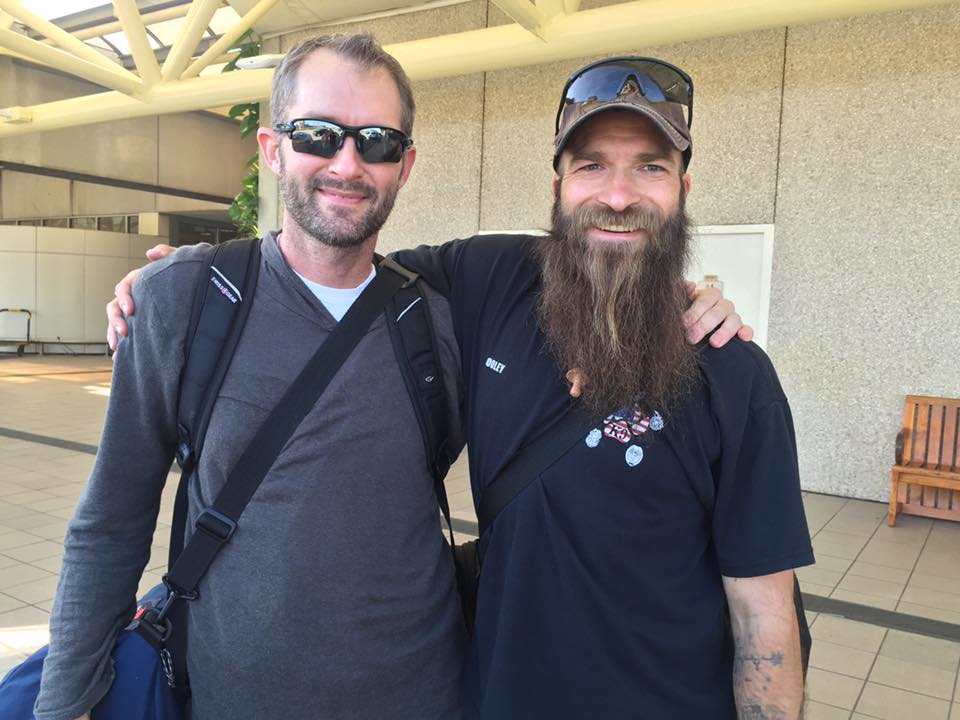 Dakota Serna, US Marines Corps, 2003-2007, Iraq, Operation Phantom Fury.  Dakota with his newborn son.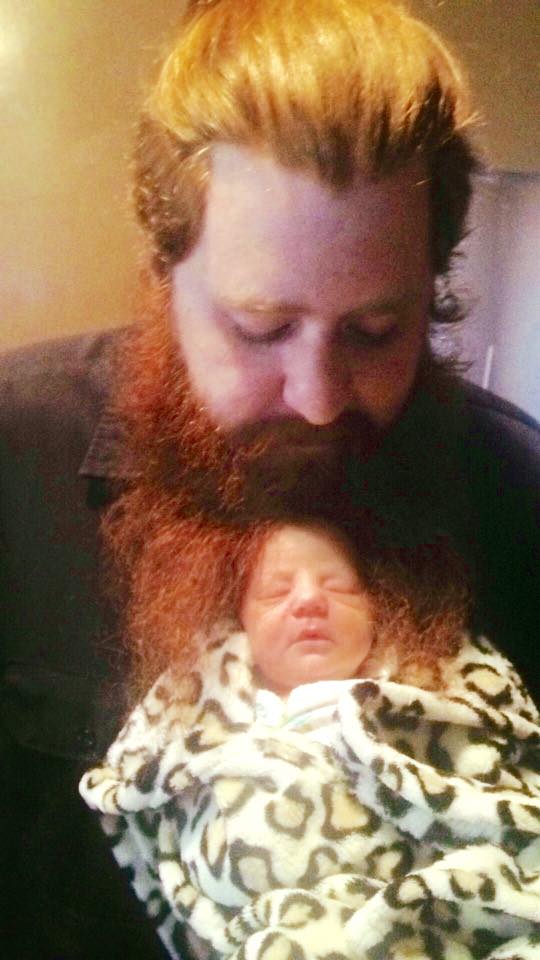 Barry Richardson, US Coast Guard, 1997-2001, Group Long Beach Aid to Navigation Team
Chris Schickedanz, US Army, 2006-2011, Iraq, Operation Iraqi Freedom (twice).  Chris with his girlfriend.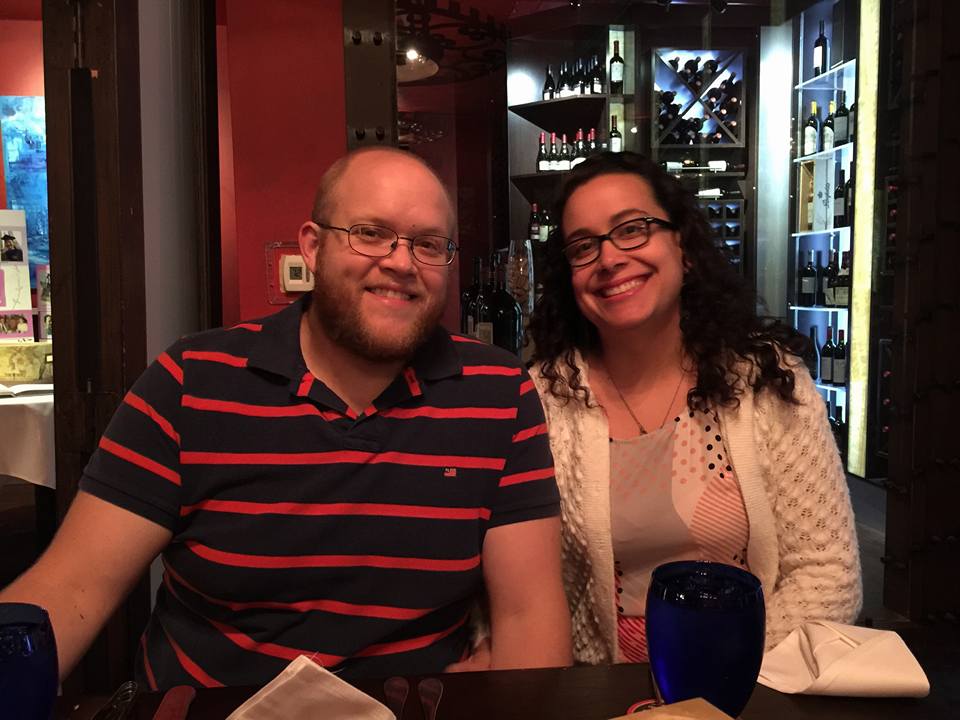 Brandon Ketchum, US Marine Corps, 2004-2008, Iraq, Operation Iraqi Freedom.  Brandon with his daughter.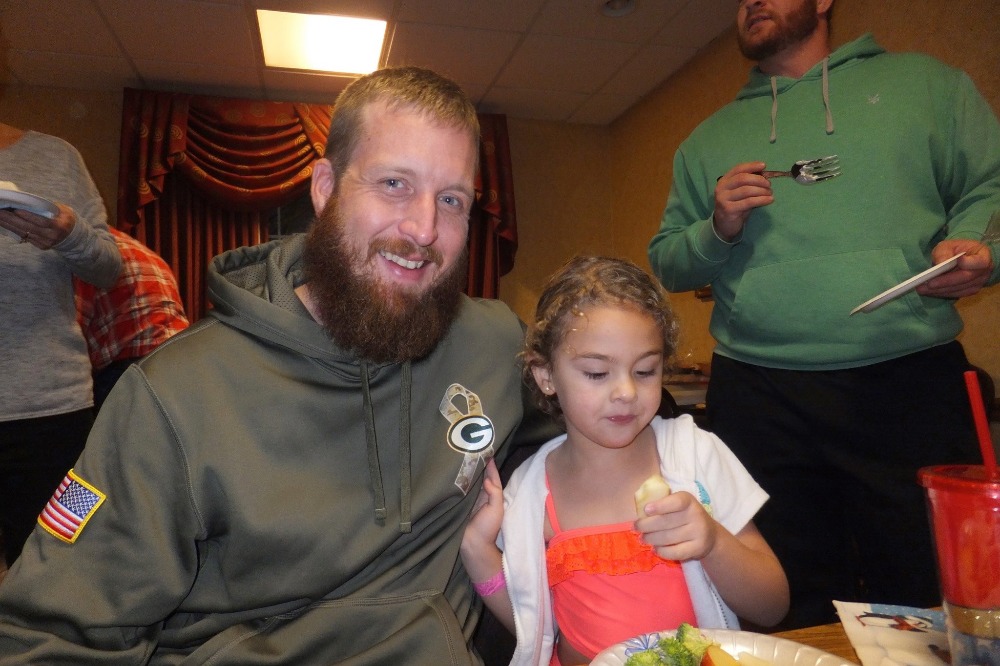 Alec Dixon, US Navy, 2001-2005, Pearl Harbor, HI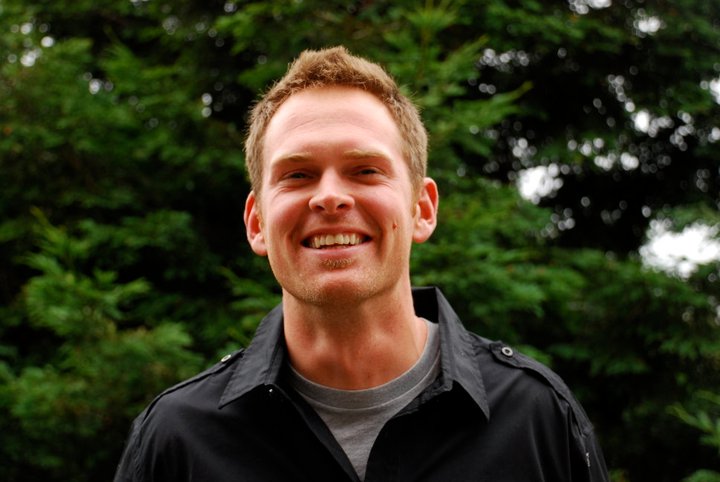 Lisa Nave, US Army, 1981-2001, Bosnia, Operation Joint Endeavor.  Lisa on right with her daughter.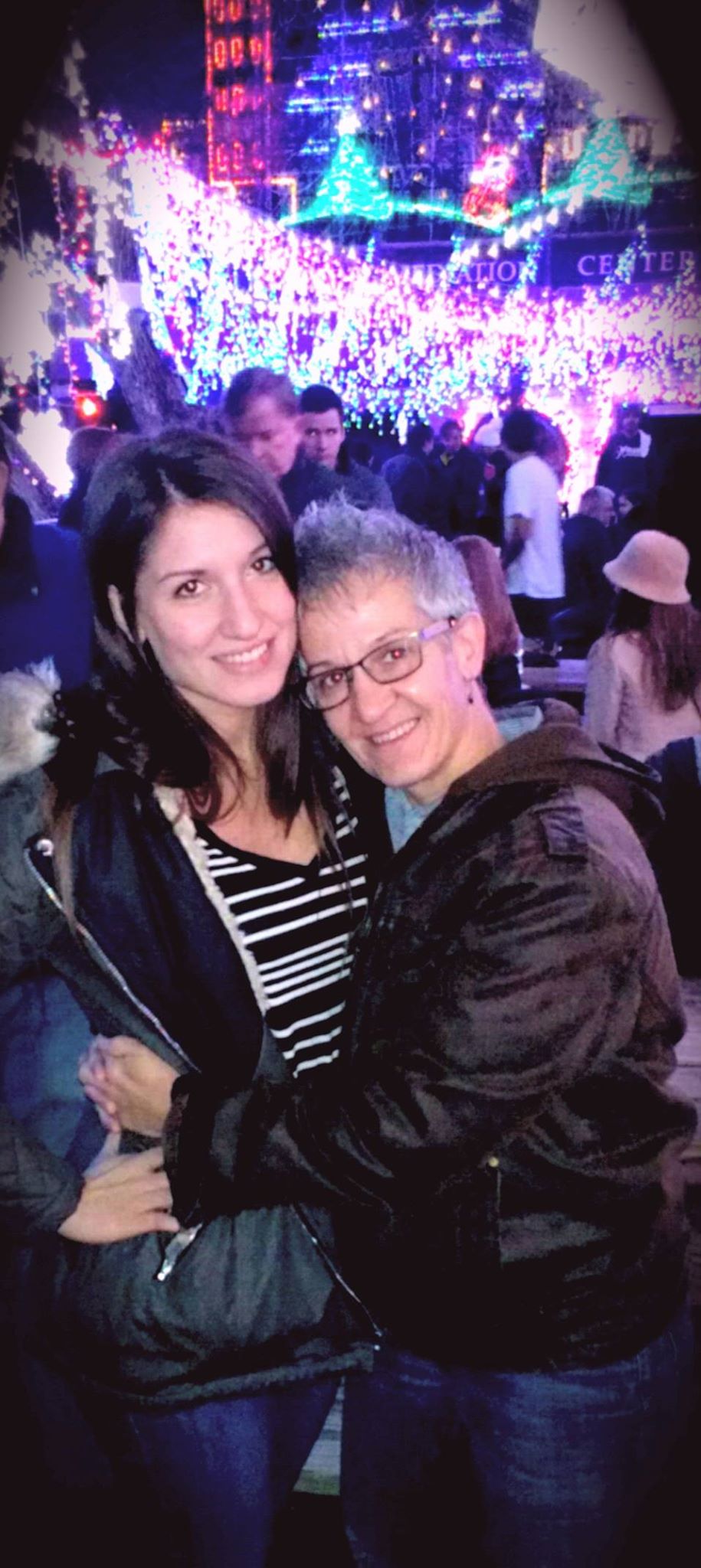 Amy Rising, US Air Force, 2001-2005, Scott Air Force Base, IL.  Amy with Sue Sisley and her son.